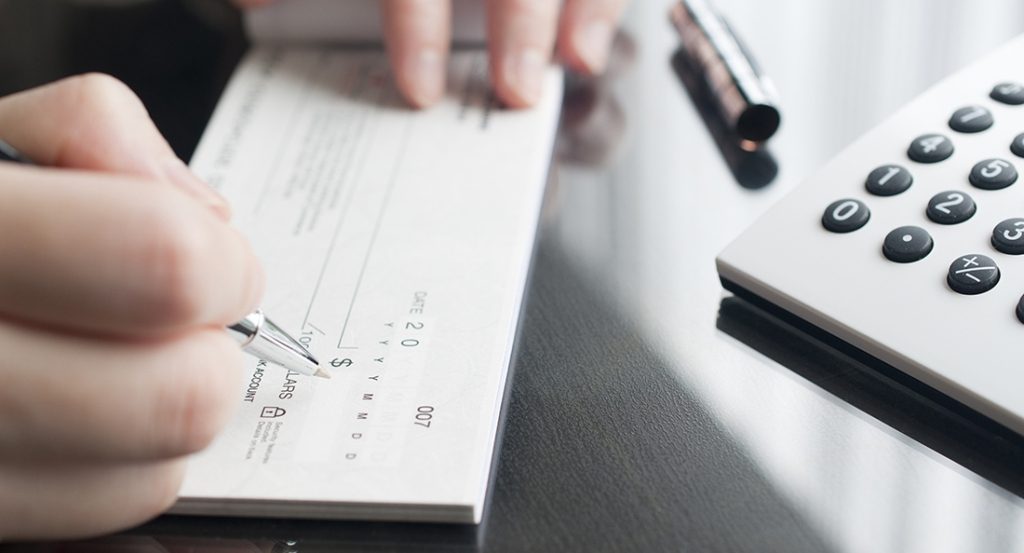 A bank reconciliation process is whereby you compare your business sales and expenses records against your bank's records. The process verifies your accounting numbers, ensuring the balance on your books reflects those shown on your bank statement. Businesses ought to run a bank reconciliation process every end month. Once you acquire your monthly bank statement, you should begin the bank reconciliation process by comparing your records with the bank records.
Bank Reconciliation Process Steps
The following bank reconciliation steps will ensure that your company's books are on par with your bank's records.
First, Obtain Bank Records
The first step in the bank reconciliation process involves acquiring the list of transactions from the bank. These can be obtained from bank statement records or by inquiring an online financial statement from the bank. If you possess both a current and a credit card account, then you need both statements.
On the bank statement, add unrecorded bank deposits, these are deposits made soon after the statement came out and did not reflect during the printout.
Draw out your Business Records
The next step is to open your business ledger. This could be a logbook, a spreadsheet or accounting software. In there, any outstanding checks should be subtracted from your company's financial records as well as from the balance shown on the bank statement.
Find a Starting Point
Begin your reconciliation from the last time your financial records were coinciding with your bank account balance. Ensure you deduct all service fees and printing charges from your business ledger as well as from your account balance.
Check Bank Deposits
Run through your bank deposits, ensuring they all appear as income in your accounts. As mentioned earlier, if any deposits are missing, enter them directly. However, you'll have to note them as interest, refund, sale, etc., for matters of convenience.
Check Your Book's Income
Each income entry should match the one on your bank statement. Any missing figures should be addressed with immediate effect. Check payments that may have bounced, or a customer may have failed to credit to your account. You need to adjust your account balance to reflect any promissory notes collected by the bank on your company's behalf, which are included on the bank statement, offset any fees charged. In your books, these fees should be subtracted from the gross amount collected and added to your account's balance as net increase.
Check Through Bank Withdrawals
Record all bank withdrawals in your company books which also include bank fees yet accounted for. Examine both the bank statement and the company ledger and ensure that all entries match. Any discrepancies should be corrected by either addition or subtraction of the error amount. Moreover, you should crosscheck the expenses in your books. Each expense recorded should match a withdrawal from your bank statement. If there are any errors, find out the cause and address them appropriately. Perhaps one of your payments may not have cleared, or it might have been made from a different account.
You should also inform your bank and have them submit a notification of the error.
End Balance
Once you have ensured that all financial documents are recorded, matched and balanced, check all the deposits and withdrawals, this should mark the start of your next bank reconciliation. Any adjustments made should also reflect on both documents and balanced. If they are not equal recheck the figures and find the errors.
Conclusion
The bank reconciliation process is important in ensuring that accounting records are balanced, and any discrepancies are addressed to identify errors and fraudulent transactions. Moreover, it ensures smooth business operation and paves the way for better relations between businesses and financial institutions.
About
OHI is a specialized finance and accounting outsourcing service provider with over thirteen years of finance and accounting outsourcing experience. We have strong functional outsourcing expertise in end to end accounting processes covering daily accounting activities, reconciliations, month end and year-end account finalization processes, employee reimbursements, payroll processing, management reporting and financial analysis.
OHI serves close to 300+ clients across USA, UK and Canada. We invite you to experience finance and accounting outsourcing through us.