A representative accounts payable process snapshot for Real Estate firms managing their portfolio in Yardi property management software.
Client Type
Multi-family Residential
Accounting Software
Yardi Voyager
Accounting System
Under the accounts payable process, AP is being performed in Yardi PAYscan environment with pre-set work-f-lows governing the movement of invoices across operations and accounting. The invoices are scanned into PAYscan manager by Yardi. Purchase orders are also created in Voyager by the site managers. Weekly Check-runs are being run in Voyager.
Technology
Accounting Software accessed via web-login or remote desktop connection (for server-based versions), invoices and utility bills are accessed from PAYscan. Corporate invoices are uploaded by site/corporate office to DropBox account. Communication was via emails, weekly calls and GoToMeeting training sessions through screen sharing tools.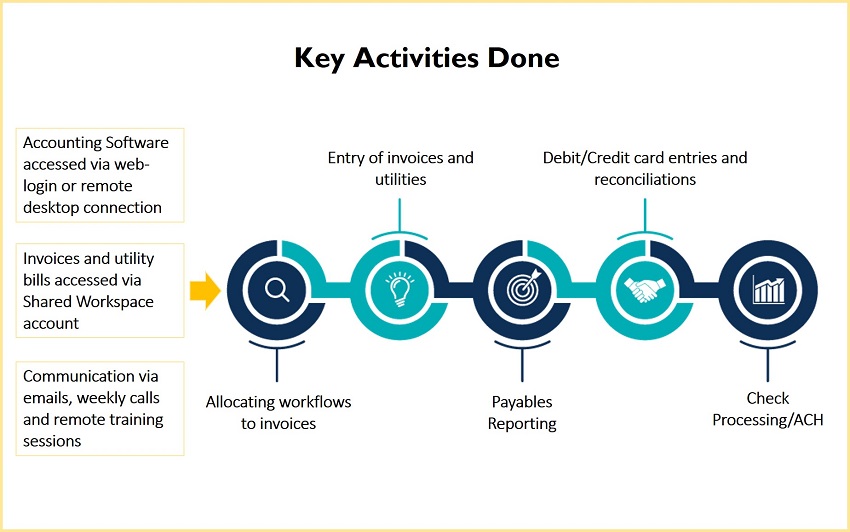 About
OHI is a fifteen-year-old real estate services company working with 50+ commercial and residential real estate developers, funds and property management companies across USA. Our deep expertise in real estate accounting, financial analysis, lease administration and asset management has helped clients cut associated costs by 40-50%. We currently provide these services to a portfolio of 75000 units across clients.
We invite you to experience finance and accounting outsourcing through us.
Low Cost Property Accounting Services for Residential and Commercial Real Estate Firms:
AP | AR | Reconciliations | Month End Closing | Financials | Year End Accounting | Reporting