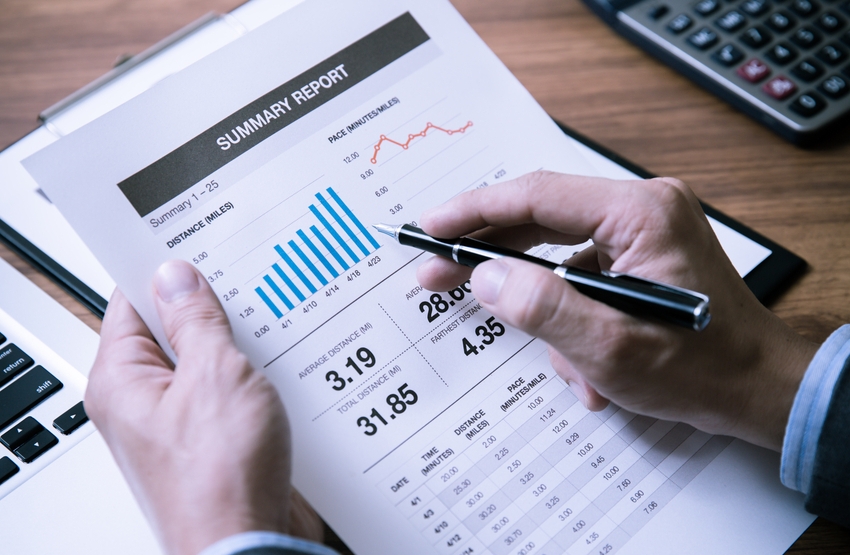 Financial Reports/Real Estate Reports are also known as Financial Statements and can be defined as the formal record of the financial activities of a business entity or firm or of an individual involved in carrying out different types of business activities or as personal investment activities.
In case of the management of income-producing real estate assets, an investment property owner needs to know everything about the financial condition of his or her properties in the form of real estate reports or property management reports.
Role of Property Manager in Providing Financial Reports
Property managers are hired to handle the daily operations of a real estate investment. A property manager should have expertise in managing all types of properties from single-family homes to multifamily apartments.
It is necessary as a property owner to hire the right property asset manager who is capable of maintaining and increasing the value of your assets in addition to providing you accurate and detailed financial reports to help you in tracking your financial goals towards the real estate properties.
6 Real Estate Reports Your Property Manager Should Provide
Your property manager should provide the following six financial reports every month that sum up the totality of your real estate reports. These six financial reports include the following ones-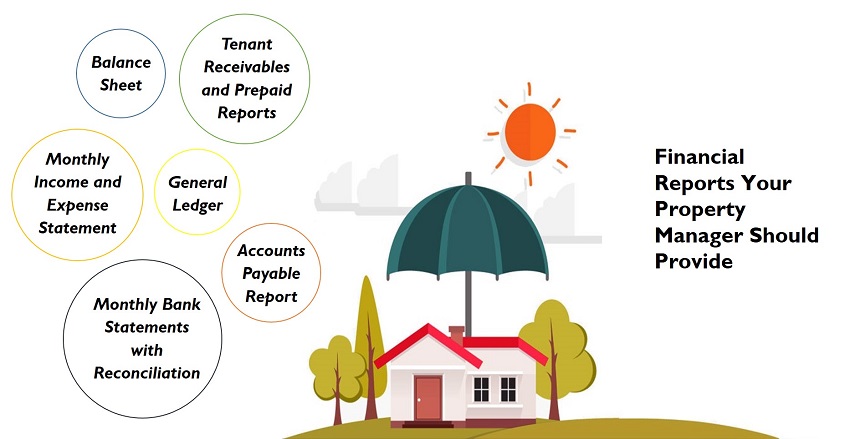 1. Balance Sheet
A Balance Sheet is also known as the statement of financial position as it summarizes the assets and liabilities and equity of the property owner as on the date of the report. In this balance sheet, the property owner can find his or her actual balances in bank accounts, vacancy amounts, security deposits, sum owed to creditors and much more.
2. Monthly Income and Expense Statement
The Monthly Income and Expense statement or report consists of information about the detailed breakdown of income and itemized expenses with the comparison to the budgeted numbers in a month to date and year to date format. A monthly income and expense statement, when created properly would help in the creation of monthly management reports that help the property owners in comparing actual figures to budget figures to achieve their budgeted goals.
3. General Ledger
A General Ledger is a detailed record of accounting transactions of a company over a period that allows businesses to keep track of their incoming and outgoing cash flows as well as in generating financial reports and statements to gain a better understanding of a firm's/owners financial health. Accounts such as Accounts Payable, Cash, Accounts Receivable, etc are some of the accounts included in the general ledger.
4. Accounts Payable Report
The Accounts Payable Report provides information about all payments made during the reporting period for debts and other financial obligations. Account payable report is prepared to provide the property owner a clear audit report of all funds for each of his or her property.
5. Tenant Receivables and Prepaid Reports
It is a type of ledger having details of individual tenant delinquents and prepaid accounts summarized on the balance sheet and income/expense statement.
6. Monthly Bank Statements with Reconciliation
Monthly bank statement along with reconciliation statement should be provided by your property manager as this statement helps in substantiating the bank accounts reflected on the balance sheet along with the deposits and debits reflected on the general ledger.
Finally, it can be said that it is the sole responsibility of a property manager to provide the above mentioned six real estate reports to the property owner or investor to help the investors in getting to know about the true value of their properties.
About
OHI is a thirteen-year-old real estate services company working with 50+ commercial and residential real estate developers, funds and property management companies across USA. Our deep expertise in real estate accounting, financial analysis, lease administration and asset management has helped clients cut associated costs by 40-50%. We currently provide these services to a portfolio of 50000 units across clients.
We invite you to experience finance and accounting outsourcing through us.
Low Cost Accounting Services for Real Estate/Property Management Firms:
AP | AR | Reconciliations | Month End Closing | Financials | Year End Accounting | Reporting